Benefits of Financing Small Business Marketing Spend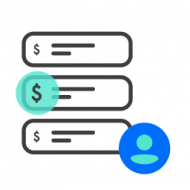 In 2012, Dollar Shave Club spent $4,500 on a 90-second YouTube video titled "Our Blades Are F***ing Great." Thanks to the crude tone, it went viral instantly. Forty-eight hours later, the company found itself with millions of views and 12,000 new orders.
As a small business owner, you already know how powerful marketing can be. But what if you don't have the cash flow you need to fund campaigns? The good news is that financing can help. Let's explore how business loans can help boost your marketing when your finances are tight. 
What Is Marketing Spend?
"Marketing spend" simply means the expenses associated with your marketing efforts. 
For example, running social media ads for your business might include the cost of producing the videos or images, the cost the social media platform charges to run the ad, the salary of the employee in charge of optimizing the conversion rate, and the cost of creating new versions of the ad for future tests. 
What Is Included in Marketing Spend?
Marketing spend can include, but is not limited to:
Digital marketing expenses for social media, display, search engine optimization (SEO), and other mediums
Salaries for marketing employees, including branding consultants, SEO specialists, social media experts, public relations firms, content marketing strategists, data analysts, and more 
Travel and set-up expenses for in-person events
Marketing materials, i.e. flyers, one-sheets, business cards
Costs associated with video production, including scripting, filming, acting, and more
Viral marketing campaigns
Email marketing automation software
Content writers for blogs, social media, and web pages
Community managers for online forums and Discord channels
Why Is it Important to Know Your Marketing Spend?
Knowing your marketing spend is critical because it helps you determine the effectiveness of your campaigns. For example, if it costs $1,000 to acquire a customer with a lifetime value of $500, you might decide to modify your campaign to see if you can lower your customer acquisition costs.
It's also important because it helps you better strategize your marketing plan. For example, if you know your marketing budget for the quarter is limited to $10,000, you may be more likely to allocate those funds towards high-converting activities rather than spend it flippantly. 
The Benefits of Financing Your Marketing Spend
Benefit 1: Build Awareness
Now let's look at a few benefits of financing your marketing spend.
The first benefit is that it can help amplify brand awareness for your business. Whether it's a podcast sponsorship, social media campaign, or TV commercial, a well-executed branding strategy can bring new customers rushing to your website. It can also get your target audience talking about your business, which can generate powerful word-of-mouth marketing.
Financing your brand marketing can either help fund new campaigns or boost existing ones. In either case, the end result is that you'll be able to reach a wider audience without taking cash flow away from your other operations.
Benefit 2 : Increase Revenue
Another benefit of financing your marketing spend is that it can help increase your revenue.
This is especially effective if you've optimized the conversion rates for your digital ads. In this scenario, applying extra funding provided by a business loan can allow you to instantly scale your audience size, increasing your revenue exponentially.
With that said, it can also be effective if you're still trying to figure out which ads generate the best results. Getting financing can give you the funding you need to test multiple variations and find a winner. One high-converting design may be all you need to boost your revenue.
Outside of the digital ad world, business loans can also fund other direct marketing efforts, like email campaigns, automation software supporting those campaigns, and even viral marketing strategies. Specific use cases include hiring an email copywriter, marketing automation specialist, and video producers. 
Pro tip: Increasing your revenue can also open the door to new financing opportunities. This is because some lenders have a minimum revenue requirement when it comes to approving loans. You may want to discuss this with your accountant or CFO during your planning process.
Benefit 3: Faster Marketing Results
A third benefit of financing your marketing spend is the ability to achieve results faster.
Good marketing involves analytical testing, and usually through more than one round. Whether it's a digital ad, video campaign, or physical marketing materials, you typically need to try out multiple versions until you find which ones achieve the best metrics. 
However, this requires cash flow, and you may not have the luxury of waiting for funding. In times like these, financing can help you get your campaigns off the ground faster and more effectively. Specific use cases include allowing you to reach a wider audience, hire designers to create more variations, or test more demographic subgroups.   
Types of Financing Most Suitable for Marketing Spending
Business Line of Credit
Lines of credit can range from as little as $1,000 in funding to as much as $250,000. They're perfect for financing marketing spend because of their flexible terms: Use as much as you need, only pay interest on what you use. That means you have the freedom to decide not to use it if you realize you don't need it later on.
One trade off is that they can come with higher interest rates.
Business Credit Card
Business credit cards give you access to funds without the strict approval requirements that come with most loans. They're a great option if you're looking for fast, flexible capital, and many will get you cash back rewards on expenses you already pay.
Nav is home to the largest personal and business credit cards marketplace on the web. Create a free account to instantly compare the cards you're most likely to get. 
Term Loans
These loans typically range from $5,000 to as high as $10 million, and provide a lump sum of cash upfront. Consider this option if you need to fund more expensive marketing campaigns. The term loan market offers a wide range of interest rates and repayment terms, so you have the option to shop around and find the best offer for your needs.
Note that you'll likely need good credit scores to qualify.
SBA Loans
The Small Business Administration's SBA 7(a) loan can provide up to $5 million in funding, while SBA Microloans provide up to $50,000. These are good options if you're looking for a government loan with clear repayment terms and a long history of reliability. 
Keep in mind that the approval process can take much longer than other options.
Business Cash Advance
Cash advances can range from $5,000 to as high as $600,000. Only consider this option if you are in the process of rebuilding your credit profile and need funding quickly. While you don't need good credit to qualify, cash advances are usually very expensive and can come with daily repayment requirements.
One way to improve your credit is to create a free Nav account. Our platform shows small businesses how to establish business credit, and we'll supply you with free credit report summaries, credit alerts, and one-on-one sessions with specialists.
Best Financing Options for Marketing Initiatives
The easiest way to find the right financing opportunity for your marketing spend is to join Nav. Nav syncs with your business data to show you your best financing options, so you know which loans you're most likely to get. You can also visit our Small Business Loans page, where we've compiled the best options on the market in one easy-to-view chart.
In general, here are a few small business loans we recommend:
class="blarg">