15 Unique Fall Fundraiser Ideas to Boost Donations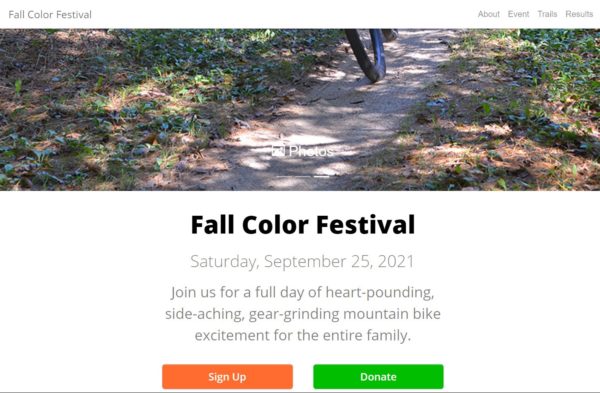 ‌There's no denying the power of the holidays for bringing out the spirit of giving, but the fall months can be just as valuable.
If you're struggling to come up with fall fundraiser ideas, consider the range of special events that mark this festive time of year: back to school, Oktoberfest, and Halloween, to name just a few.
As you seek new ways to boost donations, keep digital and in-person opportunities in mind. Both hold the power to attract new donors while also improving engagement among long-time supporters. To help, we've highlighted a few of the most compelling fall fundraiser ideas that will get donation levels up long before the holiday season arrives.
1. Back-to-school dance party
If your organization caters to families with school-age children, why not celebrate the start of a new school year? As kids head back to school, they will be excited for new beginnings — and their parents will be ready for them to return to the classroom. Capture this festive feel with a dance party that pays homage to this special time of year.
‌Back-to-school fundraising efforts may involve admission fees for the dance or proceeds from concessions. Better yet, seek sponsorships from local businesses, which will be thrilled to attract attention from families in time for back-to-school shopping extravaganzas. Don't forget to provide shout-outs on social media, as this will encourage sponsors to continue supporting your nonprofit as you plan additional fundraising initiatives.
2. Virtual family-friendly dance party
As an offshoot of the above fall fundraiser idea, this digital event allows participants to dance their hearts out from the comfort of home. And it will still include the best elements of an in-person dance party — a great DJ, toe-tapping songs, and, of course, the hottest dance moves.
‌To make the party more exciting, add special guests, such as mascots or local celebrities who can share their favorite songs and dances. These guests can also provide words of wisdom for kids as they make the transition from summer to school. Raise funds with modest admission fees or by encouraging participants and their contacts to visit your crowdfunding page.
3. Second chance homecoming
The high school version of a back-to-school dance is homecoming, which takes place either right after the big football game or a day later. At some schools, homecoming is a formal affair, complete with suits, dresses, and fancy dinners before the dance.
Allow adults to recapture the magic of this special occasion with a second chance version of homecoming. This will include all of the pizzazz of the original dance with none of the awkwardness.
Adult attendees can pay a modest entrance fee, but chances are, they'll be even more inclined to support your nonprofit if they get the chance to purchase alcohol. They can also contribute a small amount to request their favorite songs from their high school days. Don't forget contests for the most accurate 80s or 90s garb  — or the best dance moves of the era.
As with the back-to-school event highlighted above, it's possible to create a virtual version of the second chance homecoming. Held over Zoom, this can still include a DJ and throwback hits. Or better yet, this virtual version could include guest appearances from local celebrities dressed according to the time period the event is meant to reflect.
4. Harvest dance
Embrace tradition with a harvest dance, complete with live folk music and a dance caller. Routines should be simple enough to ensure an inclusive event. Participants can contribute to the cause by paying an entrance fee, with proceeds supporting your organization or a specific initiative. Food can be provided with the entry fee or charged separately.
A harvest dance can raise important funds for your organization, but it also works well as a thank you event. Invite major donors as a show of appreciation for their ongoing support. If you add a banquet to the mix, you can continue the folksy feel by serving a variety of traditional autumnal entrees and desserts.
5. Hayride
This kid-friendly fundraising solution can get participants of all ages excited about your organization. The event will feel the most quaint and authentic if held at a farm, but any open green space will do.
As Halloween approaches, your harvest-themed hayride can become a spookier event, complete with frightening decorations and after-dark adventures. Charge participants for each ride or encourage them to donate as they see fit.
6. Bonfire night
Break out the marshmallows and get your singing voice ready, for few events build a sense of community quite like a bonfire. This is a great option for an intimate event but can also be scaled up for larger groups if desired. Whether attendees drop in for a few minutes or stick around for hours, they're bound to have a great time.
Participants can contribute by paying for s'mores or other treats, if available. Non-food sales could include glow sticks or other after-dark items that bring a light-hearted feel to the event once the sun goes down.
7. Fall color walk or bike-a-thon
While fundraising walks can be planned for nearly any time of the year, they are particularly well-suited to the crisp weather and beautiful colors associated with the fall season. Make the most of local scenery with a charity run/walk or bike-a-thon that takes participants to your region's most picturesque spots.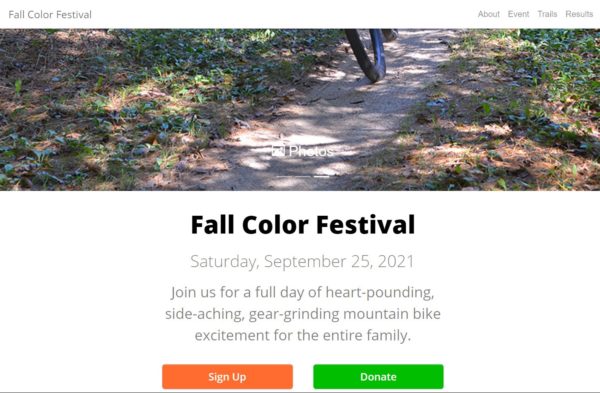 Those who sign up for the event can fundraise on your nonprofit's behalf by seeking a donation amount for every mile walked — or biked. Many will be eager to join fundraising teams that compete against one another to raise the most money. Give them all the tools they need to attract attention from their family members, friends, and acquaintances. Email templates, for example, should be easy to adjust and send, with call to action (CTA) buttons leading directly to donation pages.
8. Tailgating party
Fall means football season — and that means pre-game tailgating! If football is a big deal in your community, use local enthusiasm for the sport as an opportunity to pick up the pace with fall donations. Money can be raised by charging for the tailgating event itself or having attendees pay for food essentials such as burgers and brats.
Don't forget to add a raffle to the mix; prizes could include a signed jersey from a favorite football player or even tickets for a local college or professional team. Hardcore fans will contribute quite a bit to get a shot at these prizes.
9. Virtual tailgating
Not all football fans can attend tailgating parties in person. Get them involved with a virtual version designed to precede games watched on TV. This might not involve hot dogs right off the grill, but it still provides an opportunity for fans to support both their team and your cause.
Examples of successful virtual tailgates abound, with many having raised thousands or even tens of thousands for important causes. In Tampa, Florida, for example, a chapter of the Ronald McDonald House hosted a virtual Super Bowl tailgate live-streamed from its Facebook page. The event incorporated kid-friendly activities such as a reading session with the beloved author Marnie Schneider, as well as an appearance from former Bucs player Mike Alstott.
Take the digital concept to the next level and combine virtual tailgating with virtual sports. Attendees can share drinks or show off their grilling as they prepare to cheer on teams in virtual soccer or basketball leagues. Again, this can include brief appearances from esports celebrities, who will be eager to interact with their fans.
10. Pie sampling
Apple and pumpkin pies are quintessential fall treats that can be incorporated into a variety of fundraising events. But why not make pie the center of the occasion?
Pie-based events can take multiple forms, depending on how involved you want local businesses or community members to be. For example, a bakeoff could incorporate submissions from local supporters who take pride in their finest pie recipes. These pies can then be raffled off or entered into a contest, with attendees purchasing and voting on their favorite slices.
Another option? Pies from local vendors, such as favorite bakeries or restaurants. If possible, convince these local purveyors to donate pies for the sake of a good cause. Many will be happy to if they receive enough recognition on social media. As with bake-offs, attendees can pay a pie sampling fee or compete to earn entire pies to enjoy with loved ones. Either way, this event is bound to drum up enthusiasm.
For a digital alternative, simply sell pies online and dedicate a portion of the proceeds to an important cause. This option can be surprisingly lucrative if you play your cards right. Depending on who provides the pies, you could distribute a coupon code to be entered at checkout. Begin to market the pie sale well in advance, but amp up email outreach a few weeks before Thanksgiving — when pie lovers will be thinking about their upcoming feast and looking for any excuse to avoid baking.
11. Chili cook-off
Treat donors to a hearty cup of chili — or several — at a fall fundraising event that will be a huge hit among cooks and eaters alike. This event can resemble the pie sampling idea above, complete with submissions from either businesses or community members. While people may be willing to pay separately for each bowl of chili, there's something to be said for encouraging a competitive spirit by having attendees pay an entry fee and sample every option before voting.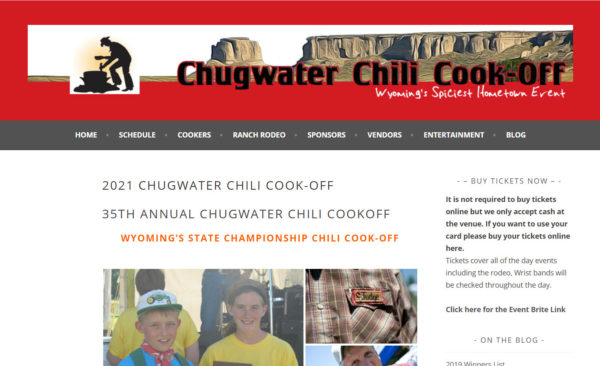 The real fundraising value from the chili cook-off may come from the ability to sell beer. After all, a craft brew can take any chili recipe to the next level. Attendees will be thrilled to provide financial support if it means they can kick back with great chili and even better beer. Raise funds by allowing visitors over 21 years of age to purchase wristbands that show they're eligible to drink alcoholic beverages.
12. Oktoberfest
Instead of making beer the supporting act, let it take center stage for your Oktoberfest fundraiser. Model it off the iconic Munich event by paying homage to Bavarian culture, and, of course, selling the best German beers. Charge admission to the event, as well as a wristband fee for anyone who wants to drink.
Food represents a huge fundraising opportunity at any fall fundraising event, but especially for Oktoberfest. Attendees will be eager to sample authentic sausages, pretzels, and desserts.
Eating and drinking alone could make for an excellent Oktoberfest, but the right activities will bring a new level of excitement while also continuing to encourage attendees to support a good cause. A photo booth, for example, could include traditional costumes and props, with participants charged a small fee to take silly pictures.
13. Craft fair
Artisans love showing off their work year-round, but something about autumn makes crafts especially compelling to shoppers. Many enjoy browsing locally produced items as they begin to think about holiday gifts. Others simply appreciate the cozy feelings that hand-knit scarves and rustic woodworking evoke.
Craft fair fundraisers can take many forms. How you take advantage of this opportunity will depend on the size of your organization, the scope of your donor base, and the strength of your community connections.
Some small charities simply set up stands at existing craft fairs, with all proceeds from sales dedicated to a specific cause. Larger nonprofits may be able to host major events in which others serve as vendors. In this scenario, each vendor could pay a small fee to the nonprofit responsible for organizing the event.
In Pigeon Forge, Tennessee, an annual fall craft fair supports the local Rotary Club. While admission is free, attendees provide generous donations that are distributed to local nonprofit organizations.
14. Giving days
A variety of special holidays encourage giving during the months of September, October, and November. Many take place shortly after Thanksgiving, as the holiday season is kicking off.
Build up anticipation with marketing emails reminding recipients of important days such as Giving Tuesday. Let them know if corporate sponsors will be matching donations this year; the potential for doubling the value of their contribution often gets otherwise reluctant donors to take action.
Many states and municipalities encourage further donations for occasions other than Giving Tuesday. In Minnesota, for example, Give to the Max Day (held in mid-November) prompts tens of millions in donations for thousands of local organizations. Regional charities can build fundraising pages on the official Give to the Max website and promote these initiatives on social media.
Even if a local option such as Give to the Max is unavailable, you can get donors excited about giving simply by evoking themes of gratitude and goodwill in your marketing efforts.
15. No-Shave November
While this fall fundraising idea won't appeal to every type of donor, it's a great option for targeting young men. It originated as a cancer awareness initiative but has since expanded its scope to include fundraising efforts for a variety of causes.
Encourage your nonprofit's supporters to get involved by setting up fundraising pages, where their friends and family members can participate by making pledges.
While nearly every fall fundraising event presents its fair share of merchandising opportunities, these are especially exciting for No-Shave November. Encourage participants to show off their commitment by purchasing T-shirts emblazoned with your nonprofit's logo and their no-shave accomplishments.
One of the best things about No-Shave November? This is a great opportunity for developing a virtual fundraising strategy that keeps participants engaged for a longer stretch of time. Send automated emails throughout the month to check in with supporters. Don't forget to highlight their efforts on social media.
While No-Shave November is often a digital-only initiative, your nonprofit can bring in additional fundraising dollars by throwing a month-end party that celebrates participants' greatest facial hair accomplishments.
For example, you could get mustachioed men involved in a celebratory photoshoot on December 1st and charge them for prints. Better yet, partner with a local barbershop to provide month-end shaving services. A portion of the proceeds will benefit your nonprofit, while the partnered barber will receive a significant marketing boost.
Choosing the best fall fundraiser ideas for your nonprofit
As you plan your fall fundraising calendar, take some time to determine who your target audience is — and which types of events or initiatives will most appeal to these potential donors.
‌The fall fundraiser ideas cited above should provide plenty of inspiration, but remember, the best fundraisers are carefully planned with your intended donors in mind.
‌Don't neglect this opportunity to build a genuine connection with them. You just might find that your fall fundraiser produces not just immediate donations, but also long-term relationships with advocates who will go the extra mile to support your nonprofit.
Once you've nailed down your fall fundraising, keep the momentum going by getting your organization ready for Giving Tuesday.